Monday, October 30, 2006
A sucky photo....
Saturday, October 28, 2006
Finally... a replacement
This morning, after dropping off Mrs Mayat to work. I made a quick hop over to Penang island to my regular photography shop to do some window shopping for a new tripod.
First the shopkeeper showed me a brand from China called 'Victory'. Wah... the legs are stiff... springs hard to press... and the ballhead is just damn small. It's extremely cheap but I'm afraid that it won't last me for 1 year. The model is Victory 3001B. Nah... I'll pass.
So the shopkeeper brought out an Italian tripod by the name of 'Manfrotto'. For those who are well-versed in photography this brand is not new. They made very reliable tripods.
The first impression I get is very good. Built quality is very high. The springs, clamps and 3-way pan & tilt head are very solid. After a few more minutes of trying, I can say that I'm overly amazed and bought over by it. Weighing at more than 1.5kg with head attached, this tripod ain't gonna rattle and shake like the previous one.
I tried putting on my camera on the tripod and took some very slow shutter speed shots (e.g. 1/4 sec) and the pics come out great! Even asked the shopkeeper to lend me the Sigma 135-400mm super zoom lens for testing and it's wonderful!
Finally, I bought it and bring it back home with a big smile :D
Woa ha ha ha...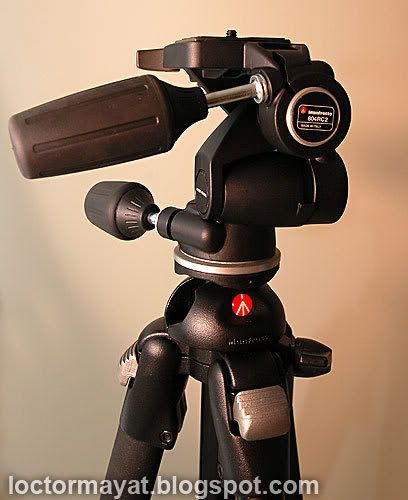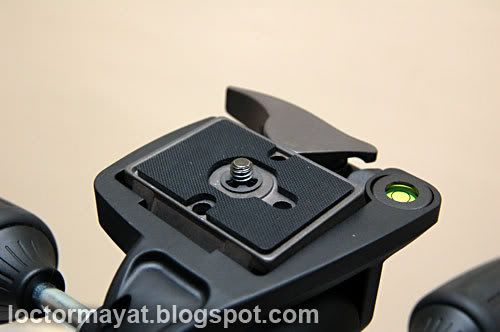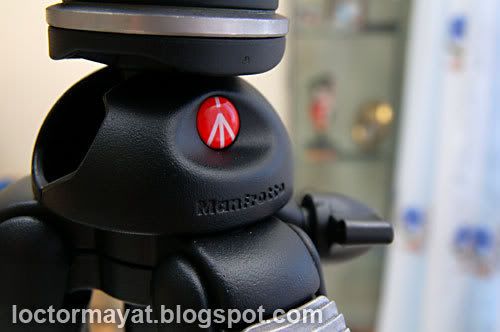 Crunchy........
Friday, October 27, 2006
Return of the Stim Man (Part 2)
Thursday, October 26, 2006
The return of the Stim Man (Part 1)
Tuesday, October 24, 2006
Kuala Lumpur, here I come!
Monday, October 23, 2006
*SOBS*
Sunday, October 22, 2006
Sigma vs Nikkor lenses
Saturday, October 21, 2006
I was quite bored..
Seafood on revenge...
Friday, October 20, 2006
So what's in my camera bag?
Thursday, October 19, 2006
Learning something new everyday...
Celebrity Bra Sizes
Sunday, October 15, 2006
The replacement for "Error 404"
Saturday, October 14, 2006
No more wet dreams..
Thursday, October 12, 2006
Hey..... Guess what?
Wednesday, October 11, 2006
Oh damn.........
Tuesday, October 10, 2006
I'll see you... when you get there
Monday, October 09, 2006
Tri-Post for the night