Friday, October 27, 2006
Return of the Stim Man (Part 2)
So yesterday morning I got up at 6am and headed for the buffet breakfast downstairs.
Aiyoh... I don't know what to say man. The staff really needs to polish up their PR and language...
Pepper also don't know.... *slap forehead*
After that I head back to my room, pangsai-ed and packed my stuff for checking out. All in all, the whole stay costs me RM140++. Cheap, yes. Worth it? No.
Anyhow, I was given this nice gift of Hari Raya cookies by the hotel reception.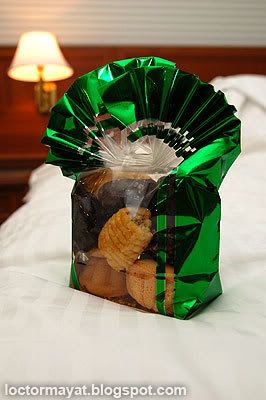 Like this okay laa....
So I got into my car, and headed towards the Federal Highway and it was a straight long road until I reached Klang. After some waiting Mrs finally arrived and it was a straight long road back to Damansara and we went to Ikano Power Center :D
okay.. actually we only went to IKEA :P Wanna get that glass cabinet for a long time liao and this trip is a damn good excuse for me to do so. We also picked up a pair of downlights (1 which was used for the cabinet), an 8R photo frame and an Italian Non-stick cooking pan with glass lid. Woot~! :D
After shopping, we began our journey back home. After a couple of hours, Mrs Mayat wanted to stop by Ipoh to taste that famous hor fun. Around 3:30pm++, we finally reached Ipoh town.
Firstly, we went over to try the bean curd at this shop: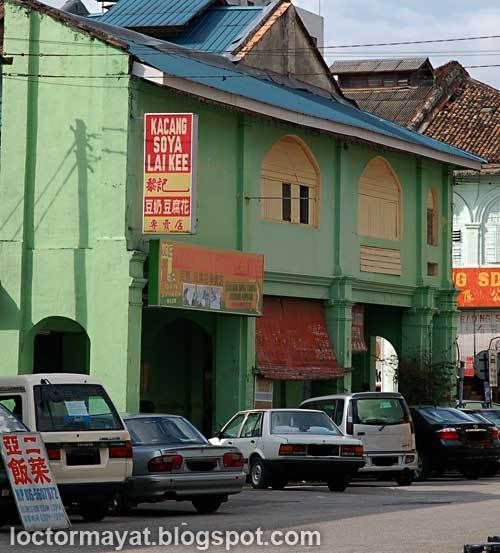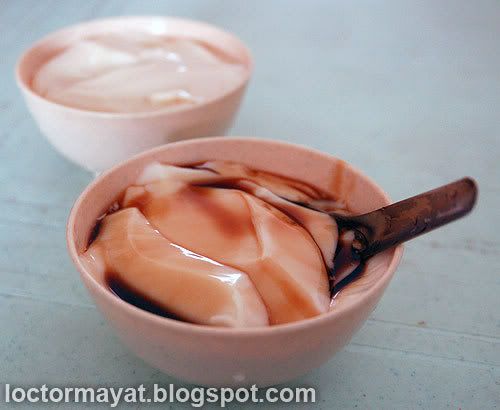 Aiyoh....... it was heavenly!!!!!! So nice~!!!!
After swallowing down the bowl of beancurd, we crossed the street and bought some 'Hiong Peng' (Fragrant Biscuit.. LOL~!)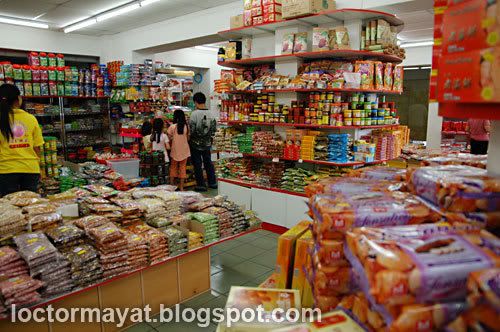 So, after we're done shopping we walked over to the famous Onn Kee (Tauge Ayam) shop. Hahaha...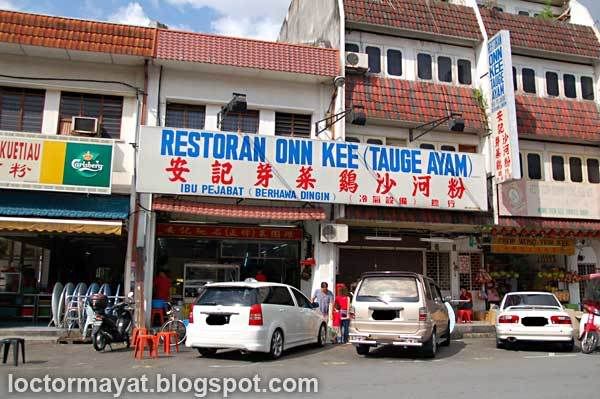 Ordered two bowls of hor fun, half chicken and 1 plate of tauge.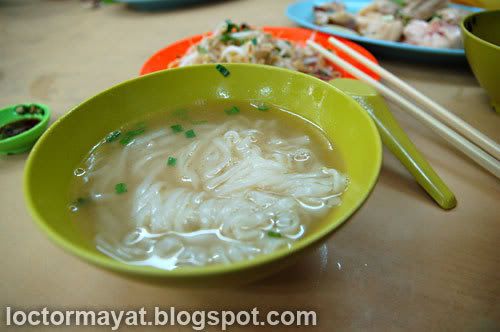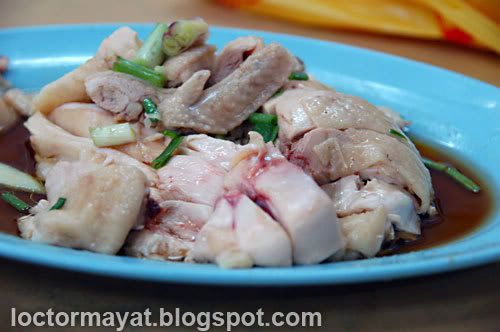 Okay.. I have a confession to make here:
The food is really nothing to shout about
It's a bit expensive (RM17 for all)
Waiter/Waitress/Cook is damn rude (Cantonese mah)
Took too long to cook our order
Floor damn oily
Wall fan collapsed and almost hurt a guy
I'm sorry, but I think the hor fun here is what the Lorong Selamat Char Koay Teow is to Penang people. Honest comments. Lot's can be improved here so don't sue me please.
SO....
After our brief stop-over at Ipoh, we headed back to the highway for the final 2 hour journey home.
Carrying the glass cabinet out from the car to our condo is really a feat for fit and strong people like stupe. Damn heavy lah wei.....
I took 1 hour to fix it up.
The downlights are damn nice too....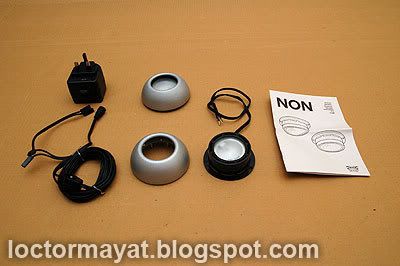 So after some screwing... (heh heh...)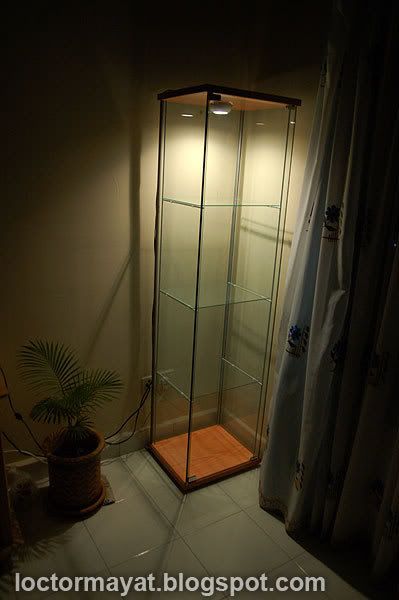 Woa ha ha ha....
~ end of KL (& iPoh) trip report ~