Sunday, November 26, 2006
The toilet break..
Yesterday while on the way towards parent's home, Mrs Mayat suddenly need to go to the toilet. Luckilly for her, we were about to reach the St Anne's church at Jalan Kulim. The place is open for the public almost everyday so I guess it's no harm if we 'borrow' their toilet facilities just for a while.
I can't believe my eyes when I see their new building..
Fooo yoh... so big laa!!
So after I parked my car near the administration building, I did a few snapshots of the new building before going to the toilet..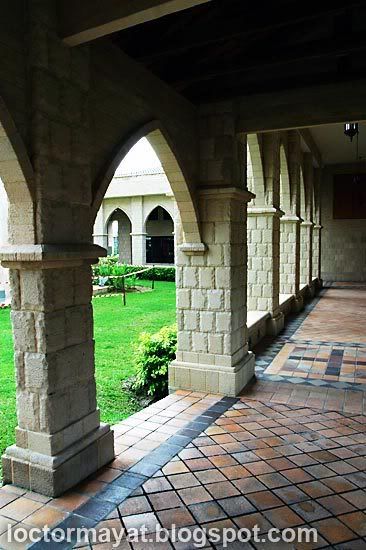 Damn sui~!
This is the path towards the toilet... damn sui! Like Midieval times..
"Excuse me Sire, I need to go the toilet to 小便. May I ask Thee where is the location?"
"That way!"
"Thank you Sire."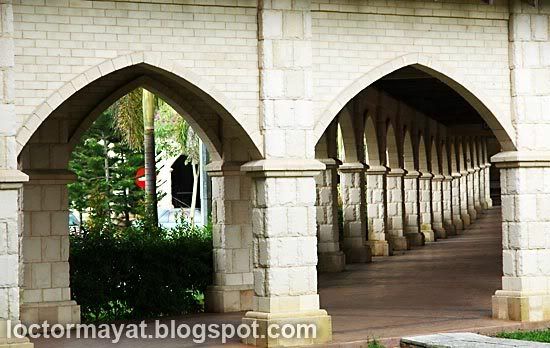 This is the inner part of the main hall. Most of the walls are covered with metal grills. No air conds dude, natural wind!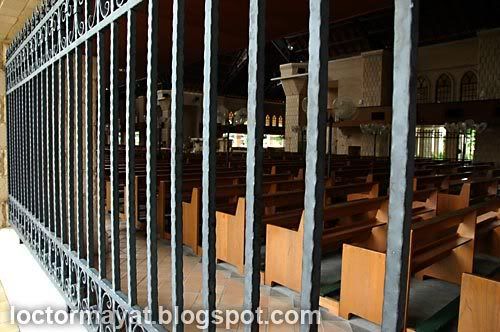 This is what I think is a Bell tower.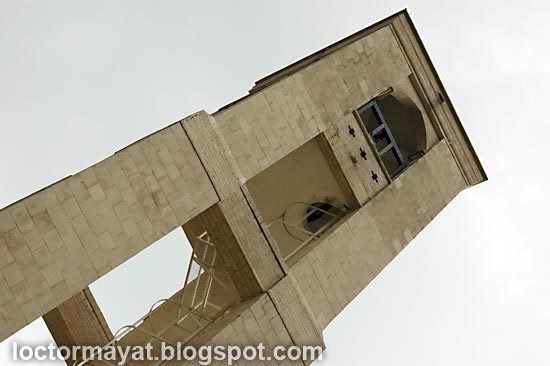 And this is the main hall. Wah lau!
After looking around more, I noticed that the hall is built in the shape of a cross. Woah... ho liao!
I started to rain lightly so we head back to the car continued our journey..