Sunday, November 05, 2006
Parked!!
Today me and Mrs Mayat went over to Penang because I need to change my faulty SD card from Albert Fotokrazy. After that, Mrs Mayat wanted to go meet her ex-housemate from UTM who is now working and staying in Penang island.
Her friend is staying at none other N-Park :D
Wow.... I can see that... the condo is really packed! Resident densitiy must be damn high. Nevetheless, I can't help but notice that they do have a very nice park.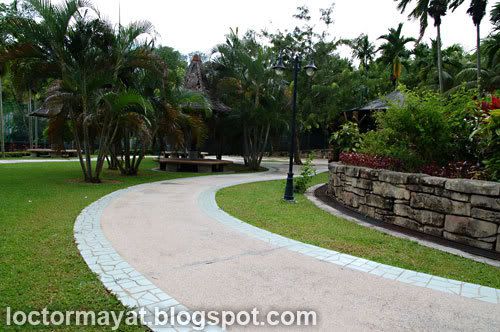 Mrs Mayat's friend finally came down and she took us up the condo and showed us the view.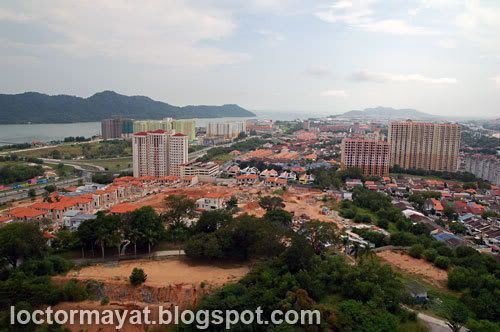 WOOOOOOOOOOOWWWW~~~!!!
Can see Pulau Jerejak too!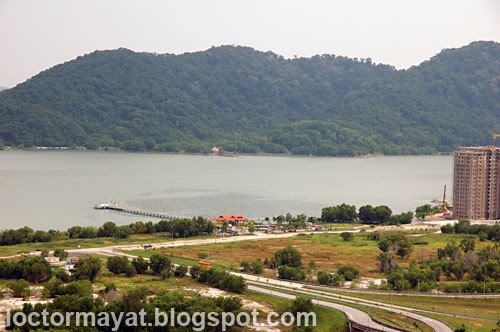 This is my very first time to experience a view of the southern tip of the island from way up.
Looking down.... the condo sure has very nice swimming pool facilities! Even bigger than my condo's one..
Damn shiok..
However, the insides are a little small but for Penang standard, this ~RM200k condo is quite worth it liao la... unless you're rich enough to buy million ringgit prices houses on the island. 3 bedrooms, 2 bathroom and washing yard... aiyah... okay liao lah.
But for me, the ultra high density scares me but if you're a non-Penang guy/girl working at Bayan Lepas, this place is very good liao. Rental for an unfurnished unit starts from RM650 per month.
p/s: After that, Loctor saw a lot of longkang in Praingin mall. *pengsan*