Saturday, October 07, 2006
Fog You Indonesia! (edisi 2006)
It seems like... the haze problem we Malaysians face recently has become a yearly event. Last year the haze was so bad schools were closed and the government has to declare an emergency, asking we poor Malaysians to stay indoors and drink lots of water. Really kanasai....
So what has our neighbour done so far? Cipet... nothing. Just a,"
Oops! Sorry ah! We also cannot control it la..
". Tiu~!
Last night before I slept it was extremely windy.. I thought that finally the haze can be blown away to another place (e.g. KL) but unfortunately, I looked out the windows this morning and saw...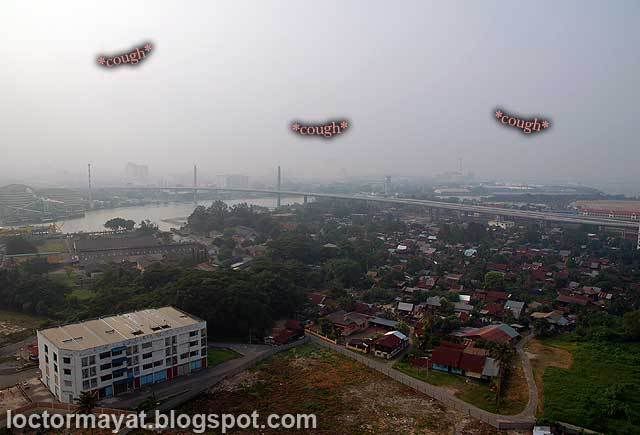 No difference laa!!! Can't even see the BORR bridge properly.
And looking towards the west, Penang island has become King Kong's island... hidden away behind the thick curtain of haze...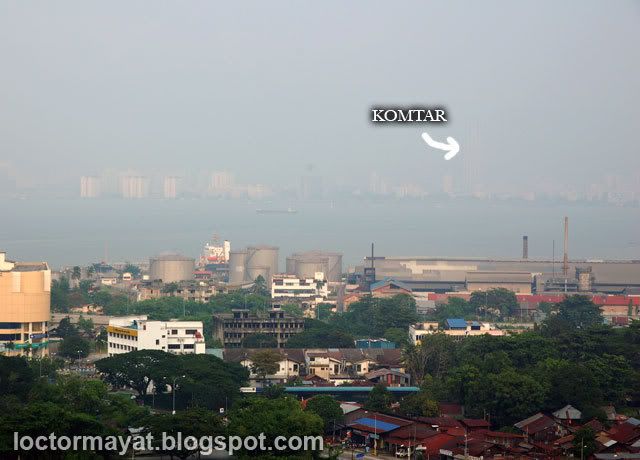 So what to do? We are advised to stay indoors...
But then... the haze is affecting our health to a certain degree, which might cause some illness...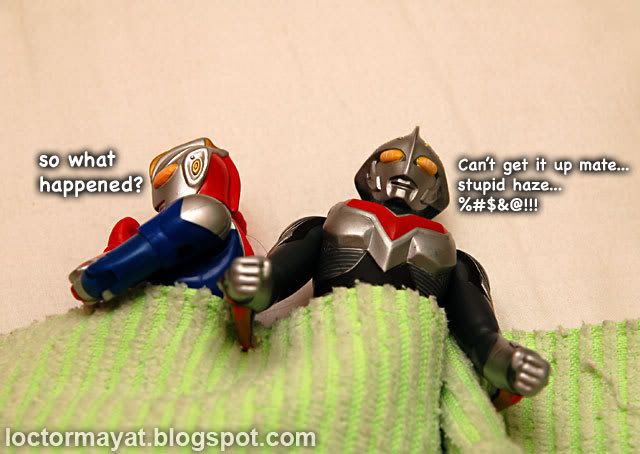 Woa ha ha ha ha.....
Okay.. almost time for me to go see 'em pups